Time really flies here at Child's Play Challenges, and it's already time for a new term to begin! Before I welcome our newest members of the team, I'd like to say goodbye and thank you to some fabulously creative designers who are leaving us. Jackie, Valerie and Haven, thanks to all of you for being great inspirations to us. We will miss you here at CPC, hope you'll stop by every once in a while to take part in some of the challenges!
And now to welcome a few new faces to the team...back in December we did a DT call asking for submissions created using this classic toy as inspiration: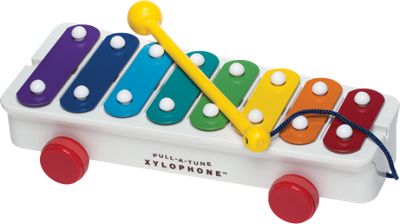 As you can imagine, with a toy like this we had some very playful and colorful submissions, and it was not an easy decision to make. Let's give a warm welcome to our 3 new DT members and see what they created:
First up we have Julene
I love her rainbow background and the colorful strips that mimic the toy!
our next new designer is Doreen
love how colorful her layout is, from the strips of paper behind the photos, the alternating colors in her title and even the pics themselves!
she created this as a guest designer with us in December for the train challenge!
Welcome new DT members, so glad to have you here! Don't forget there are still 3 more days to link up in our January challenges, and

w
e'll be back on Wednesday
to get a jump-start on Febr

uary!