Hello there! One more day left of January...are you ready to get started with another month of fun and playful challenges? You still have till the 31st to link up your takes on any of our January challenges, but let's get a jump start on February right now! our first challenge of the month is to create a layout inspired by a favorite toy of many...the tea set!
and let's see what our Team C designers are serving up for inspiration:
Toni
Thought I'd do something a little different for my first DT project with you...
What's better to have with your Tea Time party than CAKE!!
Wendi Robinson
Janet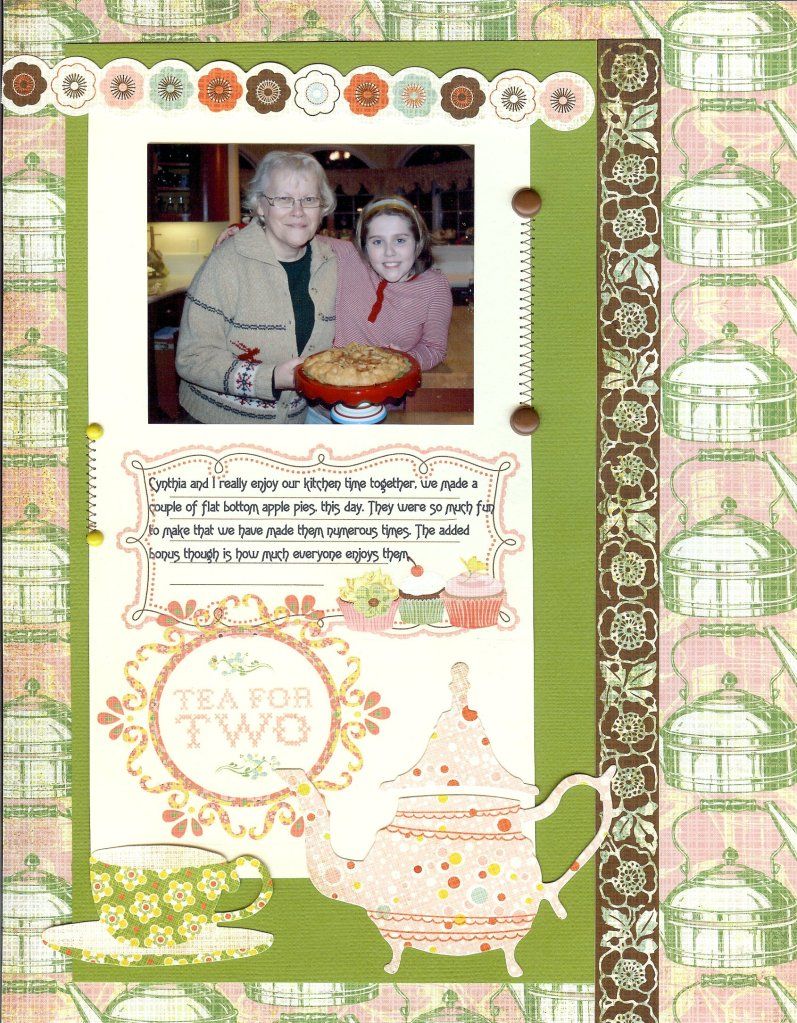 Fun layout with a photo from about 7 years ago- using up some stash of Basic Grey Nook & Pantry
Caryn
Karen Wray
perfect theme for my two nieces at Christmas time.
Oh I just love this sweet challenge, won't you join us for a cup? Link up your take on this Tea Time challenge in our February linky for your chance to be a guest designer with us in April!